---
This past summer we celebrated the 50th Anniversary of Martin Luther King Jr.'s heroic march on Washington.
It made an immediate impact with people all over the country.
You can see the changes in 2013 that those courageous, marchers wanted to see back then.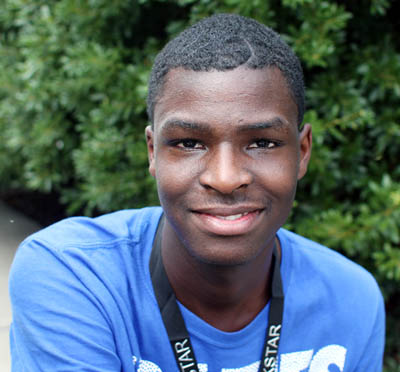 Schools are no longer segregated, we can all drink from the same fountains and anybody can sit in any seat on a bus.
If Martin Luther King Jr. was still alive today, I believe he would thank the Lord for the progress that's happening in the world.
Even today people are following in Martin's footsteps and taking the non-violence road in a simple protest. Just look at  "Moral Mondays."
Moral Mondays is the protest movement that includes community citizens like teachers, parents and kids that are not happy with the current state of the state.
Holly Jordan, an English teacher at Hillside High School has taught for seven years.  She also is a current member of the North Carolina Association of Educators and People's Durham, a grassroots political movement.
Jordan is still remembered for her incredible speech at a Moral Monday rally that led to her arrest. It was for the stand she took to defend the teachers of Durham Public Schools as well the students.
Our very own Governor Pat McCrory later called protesters like Jordan an "outsider." How can somebody who lives in the state of North Carolina, teaches in North Carolina, pays their taxes in North Carolina and invested so much in the state of North Carolina be called and "outsider?"
Is it honorable for a Governor to say such things?
Is this something Martin Luther King would be proud of?
That's for you to answer, but it is always humbling for someone to stand up for what is right and for what they believe in.
It makes an impact.
Jordan goes on to say, "Next year, as I always have in the past, I will tell my students every day that they are important and that they are loved," said Jordan.
"What I wish I could tell them is that the people in power agreed, and that our General Assembly believes in their futures just like I do. Unfortunately, it's unlikely I'll be able to do that," she said.
So we all see and know now that the teachers of Durham Public Schools are willing to get arrested to show that they are actually invested in the futures of the students they teach every day. They have grown a mutual bond with these same students over the course of their high school careers. They would protect these students in the blink of an eye.
I think with more teachers taking a stand like Holly Jordan, those in power will have no choice but to give in to what's right.